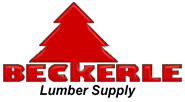 CONSTRUCTION SAFETY EQUIPMENT
Tarps
Safety Gear
Rain coats
Gloves
Boots
Traffic safety
Safety equipment
Umbrellas
....ALL YOUR SAFETY NEEDS....
BECKERLE LUMBER THE LUMBER ONE HYGRADE DEALER IN ROCKLAND COUNTY NEW YORK.
We offer a complete line of construction safety equipment. Four Convenient Rockland county new york locations. We are easy to reach and easy to deal with. Since 1940 we have been building on service.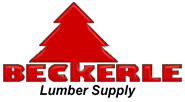 Beckerle lumber branch locations rockland county new york
We have four locations that offer a full line of safety products.
We also have ALL your Construction needs: TARPS,GENERATORS, Boots,Gloves,Traffic Cones,Boots,ETC... Call ahead to any of our locations and we will setup your order before you arrive.
Or call for a delivery and save time and gas.
Call Haverstraw at (845)-942-1492.
Orangeburg at (845)-359-4633.
Congers at (845)-268-9248.
We would be privileged to have your business. Let us know how we can.